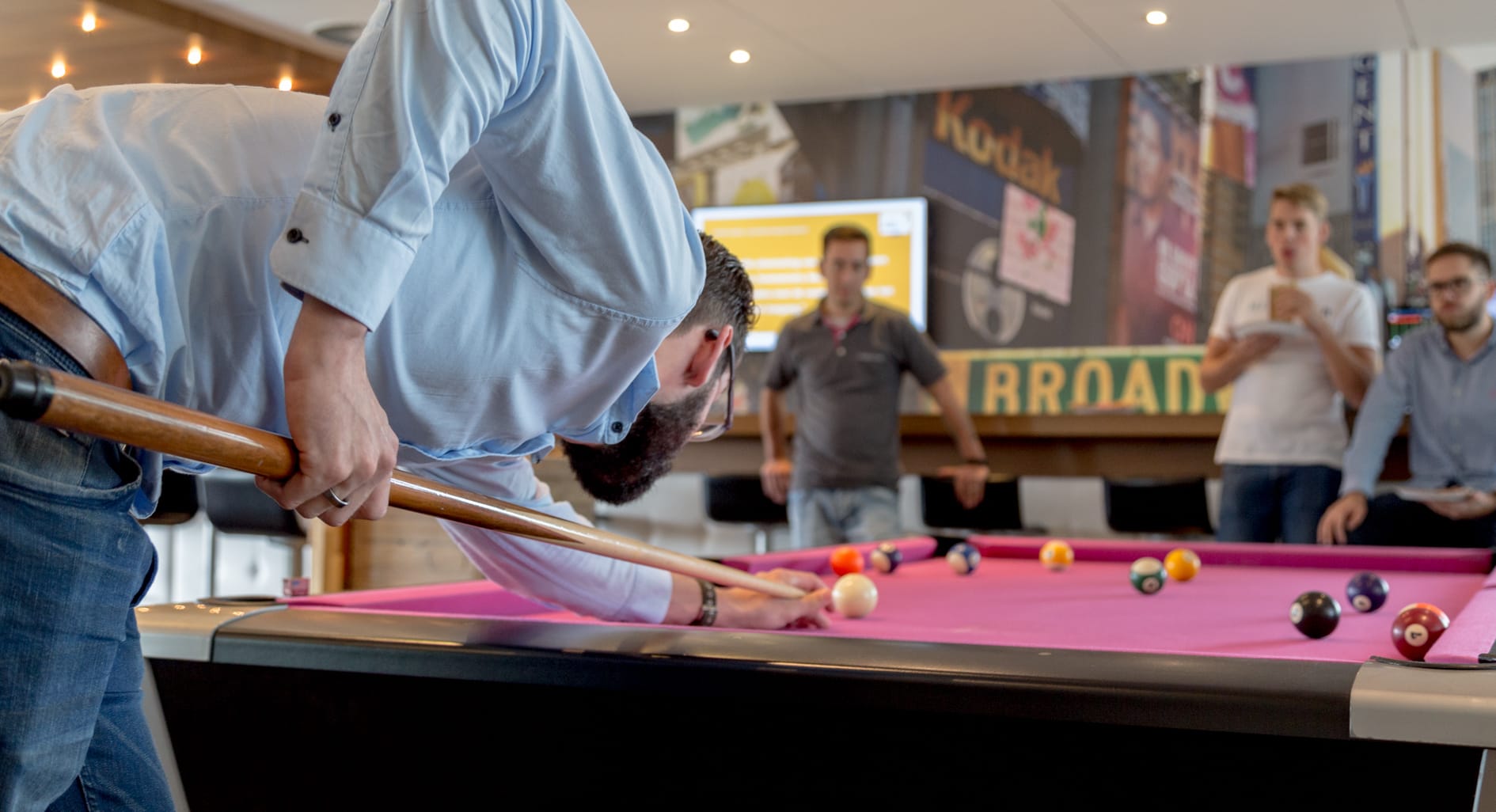 Business Development Manager - Germany
Barendrecht

,

Zuid-Holland

,

Nederland

Support
Functieomschrijving
As a Business Development Manager you will be an important part of our journey to build a new presence for Unica Access & Security within Germany. As part of this you will be presenting our portfolio on Access Control, Cloud- and IT- Services, and develop its business locally. You will be based in Germany. Nonetheless you will work closely with our Dutch team. We are looking for a Business Developer who is bilingual in both German and English.
Your role as our Business Development Manager
You have a strategic vision and know how to share this with various stakeholders and clients. You will use several strategies to develop partners and find customers within the German market. You know your way around big organizations and are able to manage complex DMU. You will manage your own sales process, but will have the full support from your team within the Netherlands.
Key Responsibilities Of This Role Include
Building up a partner network within Germany;
Research and identify new business opportunities - including new markets, growth areas, trends, customers and partnerships;
Expanding the clients and services in Germany;
Maintain a high level of engagement from potential customers and proactively identify the challenges they are facing;
Initiate and suggest improvements to improve business models, customer journeys and services;
Build relationships with key stakeholders across the portfolio implement and coordinate the company's business plan in Germany;
Manage forecasts and envision growth potentials.
About Unica Access and Security
Unica Access and Security is part of Unica Group (3.500 employees, 663 Mio. turnover, 39 companies). Unica Group is a network of companies which excel in providing integrated service, and has divided this into 9 clusters, each with its own expertise and market approach. Unica Access & Security is one of these clusters and is specialized Access Control and Security Management. By joining Unica Access & Security, you will be integrally representing the portfolio of all companies within the cluster.


For Unica Access & Security, 'The art of control' means passion for the profession and a vision for the future. We see the relationship between sustainability, hospitality, safety, compliance, continuity and business operations as a continuously evolving piece of art. The balance between all these elements combining with the right services and technical solutions create te right piece of art for our customers. We like to exceed expectations and pay attention to the smallest detail. Providing a solution from a different perspective compared to make a difference.
Integrated platforms
Whether it is an office environment, an industrial complex, a hospital or an outdoor location, our integrated platforms ensure that people not only 'enter' efficiently, but also that the applicable laws and regulations are complied with. This is something we do for companies comparable to the fortune top 500.
As a result, you immediately know whether someone is allowed to be somewhere, if they can do certain work and if all the risks have been covered. Thanks to the digital reporting options, you are also informed about everything with a push of a button. In short, you are completely 'in control'.
We offer
At Unica Access & Security you put a lot of energy into your work and you take matters into your own hands. We have a family working environment with a non-hierarchical culture where entrepreneurship and guts are encouraged. You get complete freedom in your work and actions.
What you can expect from us:
A competitive salary with bonus scheme;
Company car, laptop and mobile phone;
28 annual leave;
Company parties and drinks;
Possibilities for further education;
An entrepreneurial, innovative, inspiring environment with sufficient development opportunities.

About you
We are looking for a self-motivated, independent and strategic Business Developer who is up for the challenge to gain long-term partnerships. You are a self-starter and entrepreneur who will thoroughly immerses himself in the situation of our clients and is a strong relation manager. You are a professional who works according to plan and is able to open doors. Physical security and access control are known topics for you and you see yourself as being the starting point of a major market change. You are up for a challenge but have the breath to take it all the way.


Vereisten
Skills and Qualifications:
Bachelors or Master degree in business administration, economics, marketing or similar;
Knowledge of physical security is advantageous;
Hands-on mentality;
Minimum 5 years of experience within business development in a strategic business development role;
Self-starter with entrepreneurial mindset;
Driving licence: category B;
Excellent communication skills;
Native German speaker;
Fluent English speaker and possibly Dutch.